OVERVIEW
REVIEWS
SPECIFICATION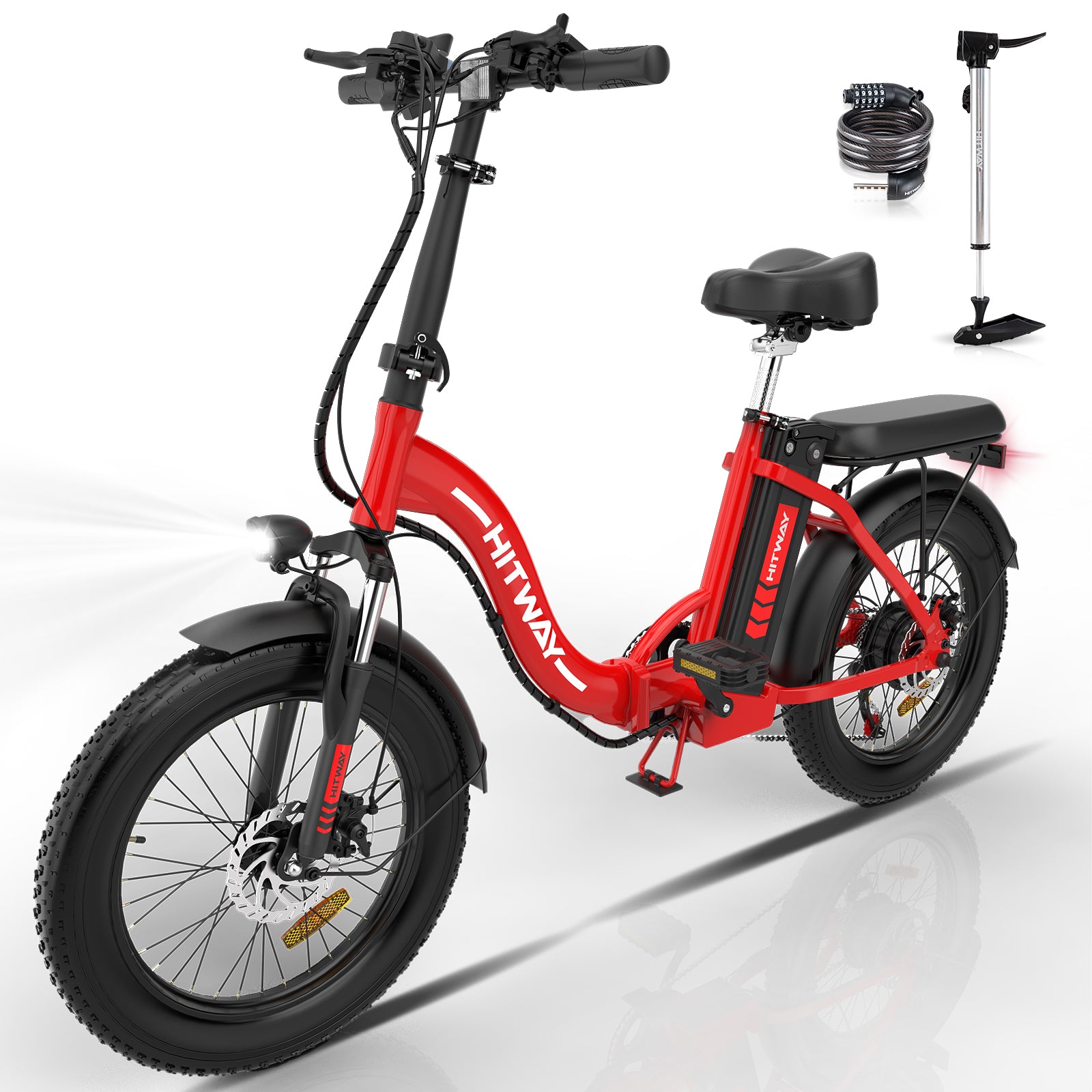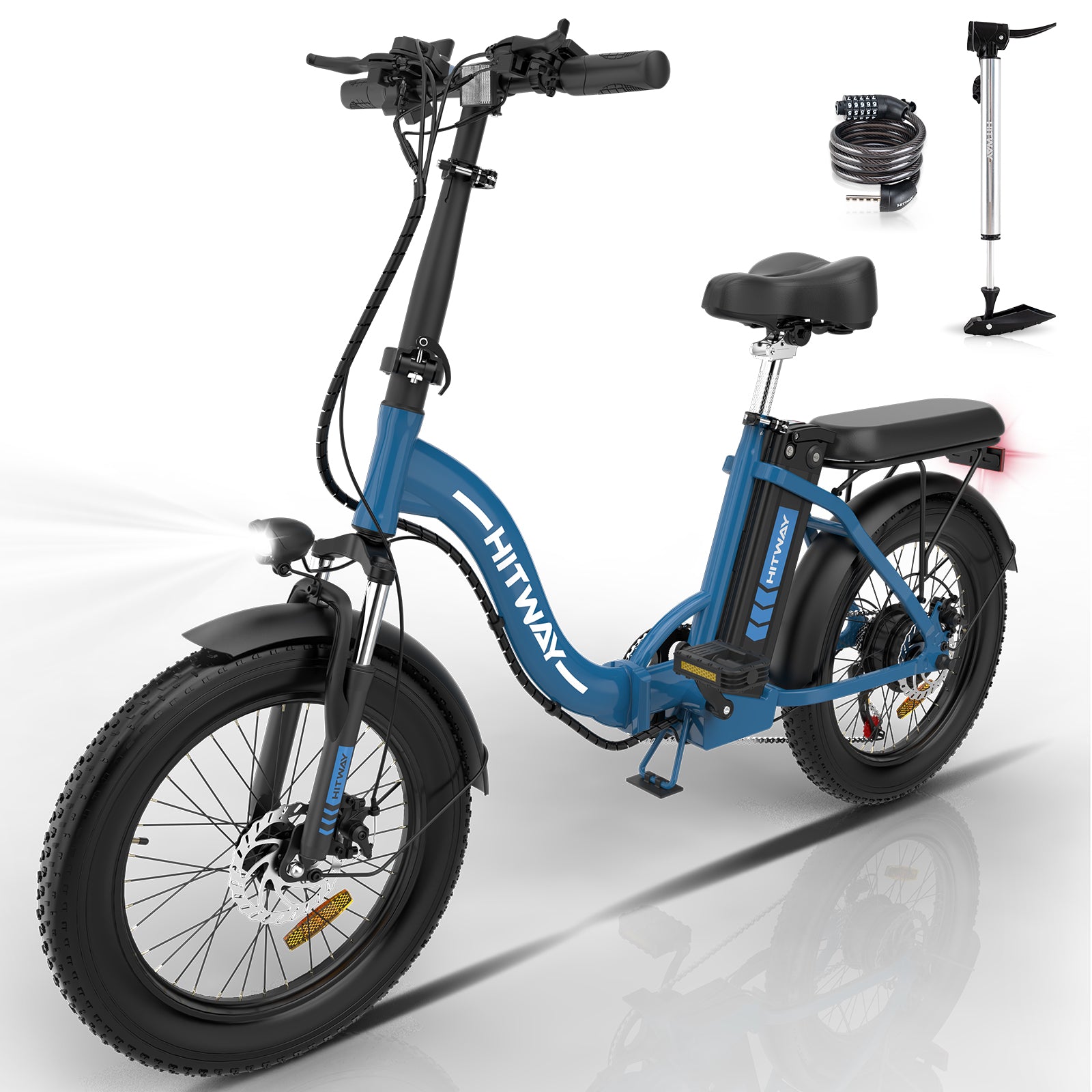 Professional 20" Fat E-Bike
HITWAY electric bicycle is specially equipped with super-strong 3.0 professional fat tires, which are wear-resistant and anti-puncture. You can ride freely in the mountains and in the city and explore the nature. You can do it enjoy shuttle in snow, sand and other places.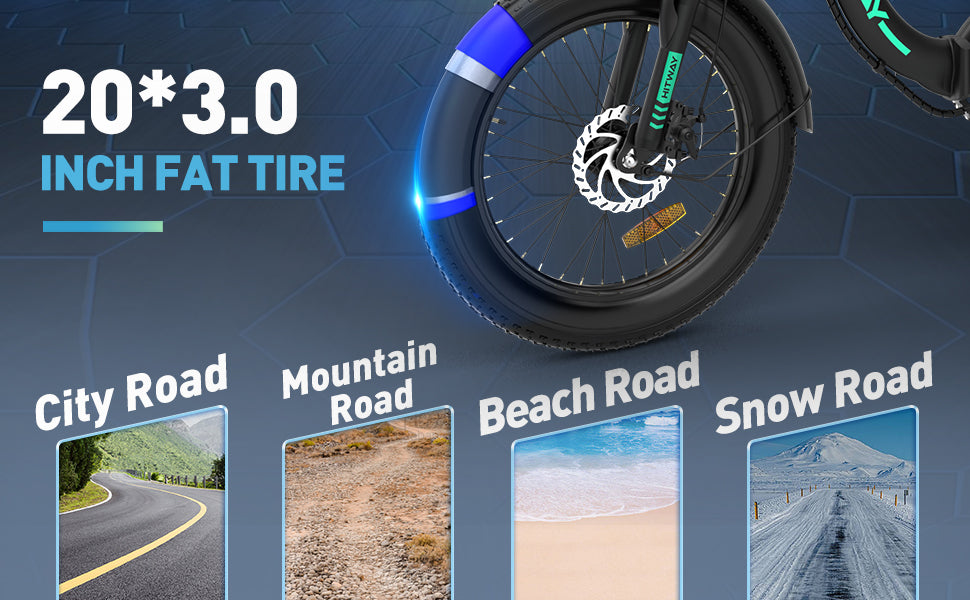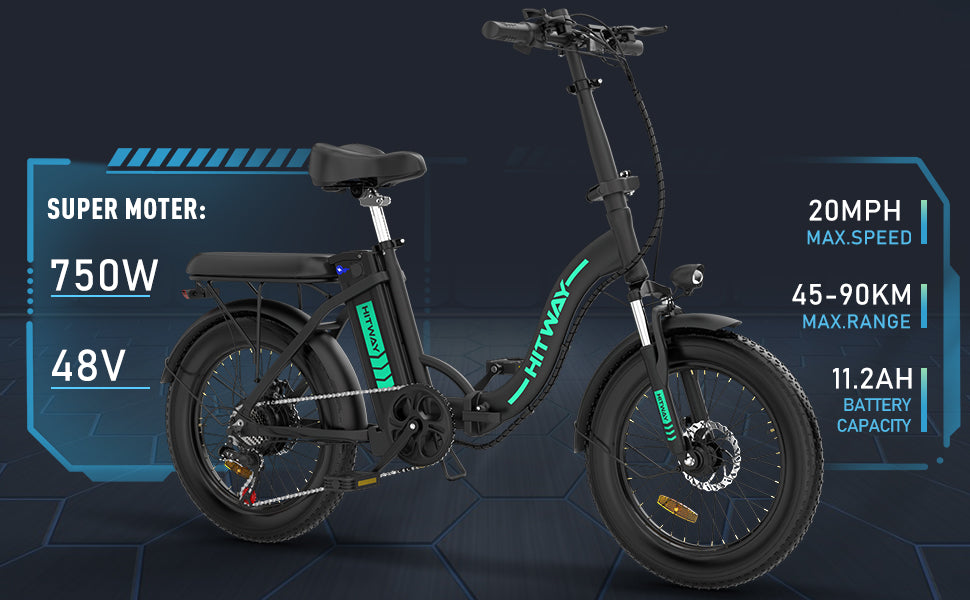 Super Powerful Motor, Super LongDistance
The HITWAY ebike is equipped with a 750W 48V motor, which can easily climb a 25 degree slope. Built-in 11.2AH removable battery. Depending on the mode, the maximum range can be up to 55-100 km for 4-5 hours on a single charge. If you like thrills and challenges, you can also ride this mountain bike for a non-stop adventure.
Advanced Design
HITWAY bike features aluminum alloy body, high strength and net weight is only 26.6kg. The foldable design is easy to carry and space-saving. The hollow seat design is not only comfortable, but also avoids water accumulation. There's also an easy-to-read LCD display (which shows battery, mileage, speed, error codes, etc.) and headlights and reflectors to keep you safe.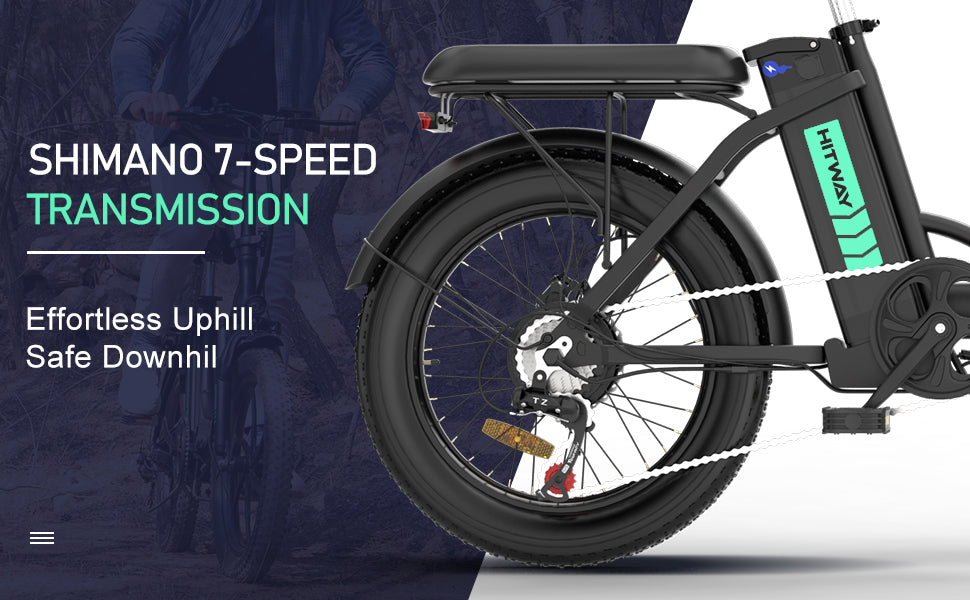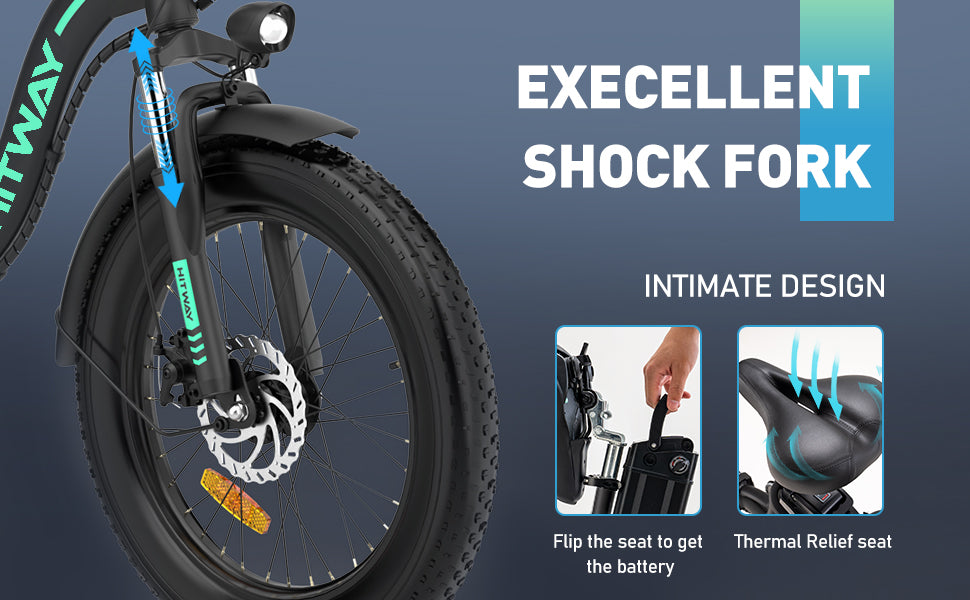 Excellent Shock Absorption
Equipped with a front suspension with front and seat shock absorbers, while high-volume low-pressure tires also act as additional shock absorbers, providing more balance and control on rough mountain roads. The front and rear double disc brakes and electronic brakes realize all-round safe driving protection.
48V Version. Macht Spass! Wenn man sich einiger Dinge bewusst ist, Kaufempfehlung!
Great but now I've lived with the bike for a couple of weeks using it everyday
Build quality is outstanding
Use and useability is very good
Good chunky tyres
Folding the bike is really easy
Now the but…battery life is woefully poor
Stated distance is supposed to 35 to 90 k on a 4/5 hour charge good luck with that I use mine for work no noticeable hills 6k one way and I have to charge the battery every day very disappointed
Great bike for the price
I gotta say this bike is powerful and can get up to 25mph. Comes very well packaged and takes minutes to assemble. Overall a great e-bike only con's would be the ride is a bit stiff and the brakes are noisy. If you want acceleration and power with long mileage this bike is for you. If you want comfort I would say look elsewhere suspension is not adjustable
Riding in style
One of my New Year¡¯s resolution was to be more active and take the kids outdoor. I was hesitant buying this bike at first but I¡¯m so glad I did! The bike came in one big box and was already half way installed so putting the rest together took less than 30 mins. Luckily it had some charge so I took a test stroll after completing it; and I must say that this is the best bike I¡¯ve owned. There are 3 different assist modes and I love that it comes with a tire pump and bike lock!I¡¯ve also attached a bike trailer and it was a breeze installing it in. The kids love that we can go fast and I feel safe because it is very stable. All in all I¡¯ve put in about 50 miles on it and it hasn¡¯t given me any issues! Will definitely recommend this.
VALUE FOR MONEY
The media could not be loaded.










?I'm super happy with this ebike. I bought it for summer and I think it's gonna be perfect for me. The good thing is, it's lightweight and durable. The light works great also. I have taken it out at night and rode around a 4 mile lake. Great fun!
Beyond my imagination
The media could not be loaded.
?First of all,I would like to thank the logistics and delivery personnel.Since I was not at home,they have come to my door many times to deliver electric vehicles up to 80 Ibs.This BK3M exceeded all my expectations.The quality of each component is top-notch.The battery and charger are top notch.I like pedaling more than most.This bike will get you up hills and you can pedal when you want.I want something not made in China,because the quality will be perfect,and at the very patient.The BK3M is so good,what a great invention.
Body Material
‎Body Material
Folded size
930*500*720mm
Expanded size
1770*530*1200mm
Pedal distance from the floor
120 mm
Packing size
965*380*810mm
Maximum climbing angle
25 degrees
Operating temperature
-10~45℃ Waterproof grade: IP54
Electronic parameters
11.2AH/14AH
Motor drive mode
Manpower Assist
Motor rated speed
400 ± 10 rpm
Rated motor voltage
‎36V/48V
Suitable height
≥160cm (≥5.24ft)
Body Weight
G.W.:30.9kgs 68.1lbs N.W.:26.6kgs 58.6lbs
Maximum load
120kg 264lbs
Rear shelf load
less than 15 kg
Top speed
25 km/h (15.5 mph)
Max.Range
‎35-90KM(At 75kg and 25°C, the pure electric mileage can reach 35KM, and the moped mileage depends on the load and driving style)
Rated motor power
250W/750W