Our Story
It all started from 2017, a group of UC San Diego college students with passion about portable electric engineering and sustainable green energy started their electric skateboard company Faboard. We want more people especially our college friends be able to use our products so we launched dual hub motor Faboard gold which started from $299. Then we launched other models like black carve and black rover.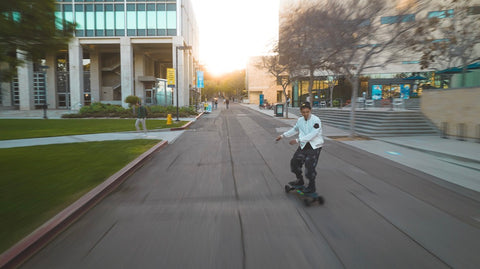 We are very thankful for our customers which is the reason why we want to continue this journey. We gain some applause also some dissatisfaction. From a lot of experience, we have become better with product quality, delivery time, customer service, almost all aspects. A college company didn't end but become stronger and thrive. Now we manufacture our products at our own factory. We cooperate with electric vehicle brands and other factory to provide our customers with more products. Now we not only sell our electric skateboard, but also we have electric bikes and electric scooters. We also distribute other products. So in  2022, we upgrade our brand to ridefaboard. Our mission is to Let more people enjoy portable electric ride. This is our story. 
We still have a lot to improve, so please let us know if you have any question or concern.

We are a online website, so we know a lot of
We are a online website, so we know a lot of customers have concerns about products delivery, payment safety, etc. Our website uses shopify as our e-commerce platform, which is the safest e-commerce platform in the world. We use reliable third-party payment processor to receive payment. Both shopify and third-party payment processors have very restrict rules to prohibit frauds and protect customers. What happen after your payment is that the fund will be stored at their account until the tracking we provided shows you receive the product. So, you do not need to worry about if your bank information safety( those are safely processed through shopify, we cannot see it), if the product can be delivered and it's the one you ordered ( we will get back to  you within 1-2 days after your order with tracking number). As customer, we also know the worry and concern. You could text us or email us for any question.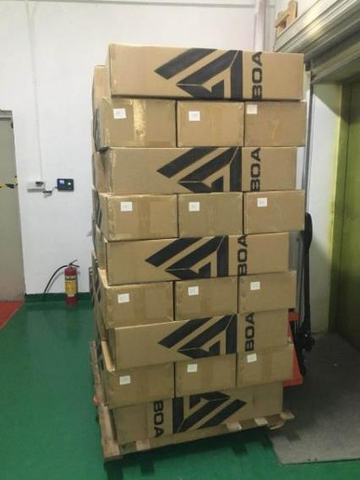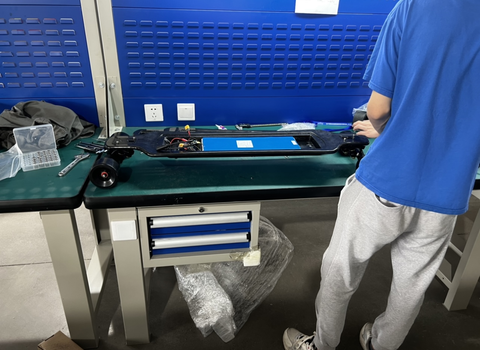 Declaration
We want to address the concerns raised by fans and assure every potential customer, that we are consistently improving our ability to provide the best product and customer service:  
- 24/7 support  
- we are happy to answer every question you have  
- we are the initial founding team with the original manufacturing procedures  
- we have improved our manufacturing process quality   
- we are still selling via Shopify  
- we learned from our mistakes and dedicate our time on improving our customer support 
Email: contact@ridefaboard.com
United States Office
Industry Baby Inc
Flectric, Inc.
Tel: +1 858-305-0277
Address: 257 Gold St #610, Brooklyn, NY 1120
China Factory
Qingdao Haoshanhaoshui Technology, Co.ltd.
Tel: +86 150-6616-1882
Address: Zhujiang Road South, Lushan Road East A, Qingdao, Shandong