OVERVIEW
REVIEWS
SPECIFICATION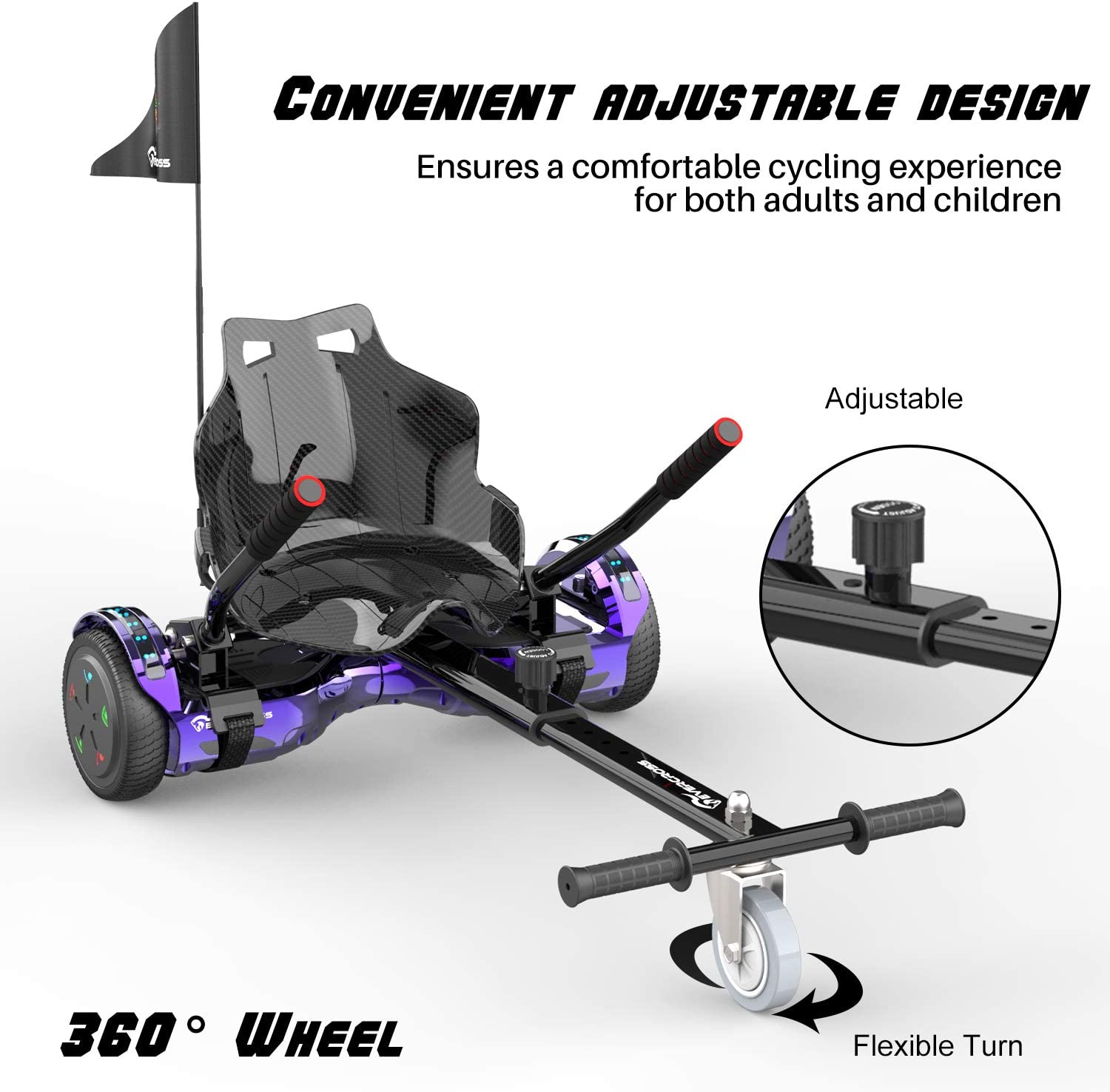 HOVERBOARD FOR ADULTS & KIDS
Equipped with a high-end battery for cruising range up to 7-10 miles, that is to say, under load 220lbs (Max Load) driving conditions, EVERCROSS hoverboard speed up to 10-15KM/H.
HOVERBOARD BLUETOOTH SPEAKER & GLOW WHEELS & LED LIGHTS
Hoverboard born with the 2020 newest design, featuring two dynamic and attractive LED lights that can also illuminate the road ahead at night. Connect to your hover board stereo high quality speaker via bluetooth and enjoy your favorite music while riding. Ultimate comfort, wonderful experience.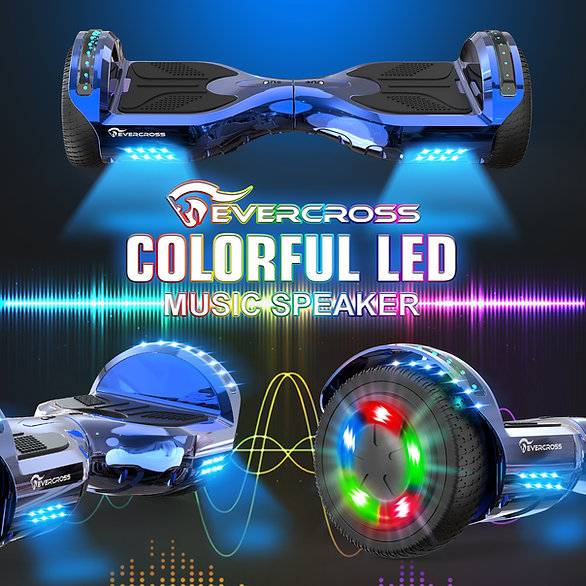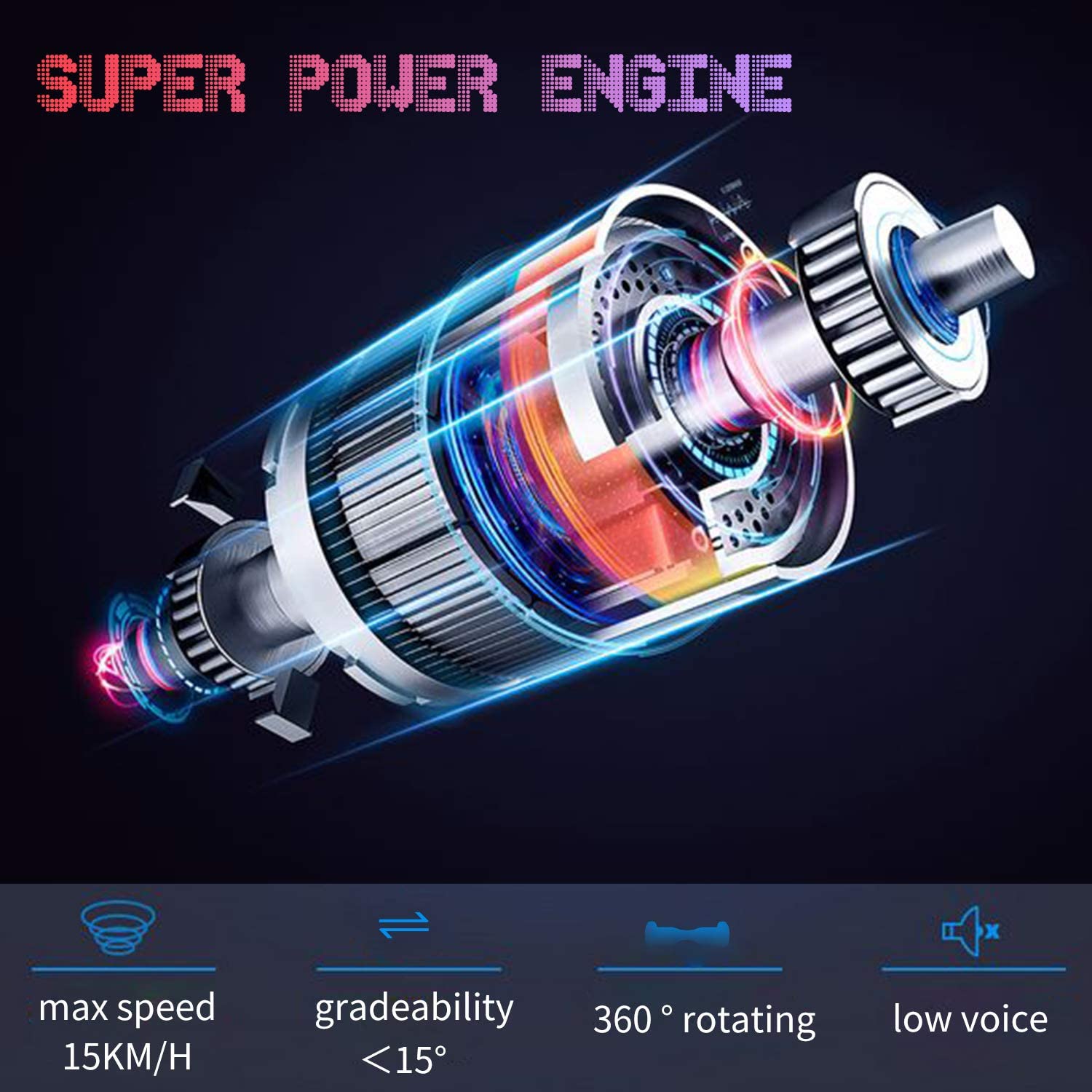 ADVANCED SELF BALANCE SYSTERM
The built-in gyroscope stabilization system and powerful self-balancing feature make it easier and safer for novices and professional riders. It's flexible to go forward & backward, turn around, rotate for 360°and maintain balance, let you and your kids become dazzling rider stars quickly.
Specification: Charging Time
2-4 hours
Weight-bearing
44 lbs to 200 lbs