OVERVIEW
REVIEWS
SPECIFICATION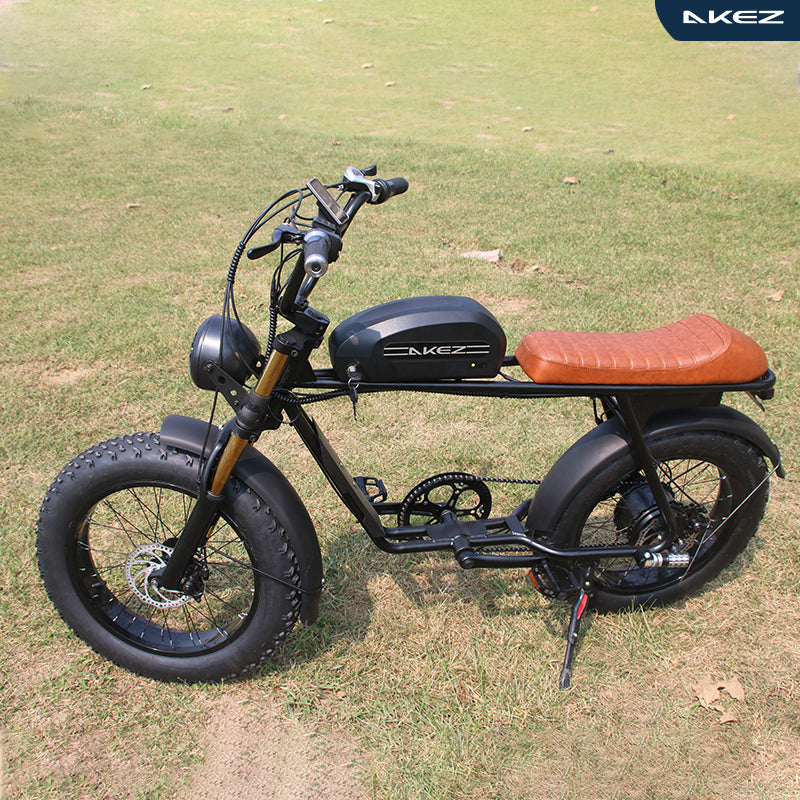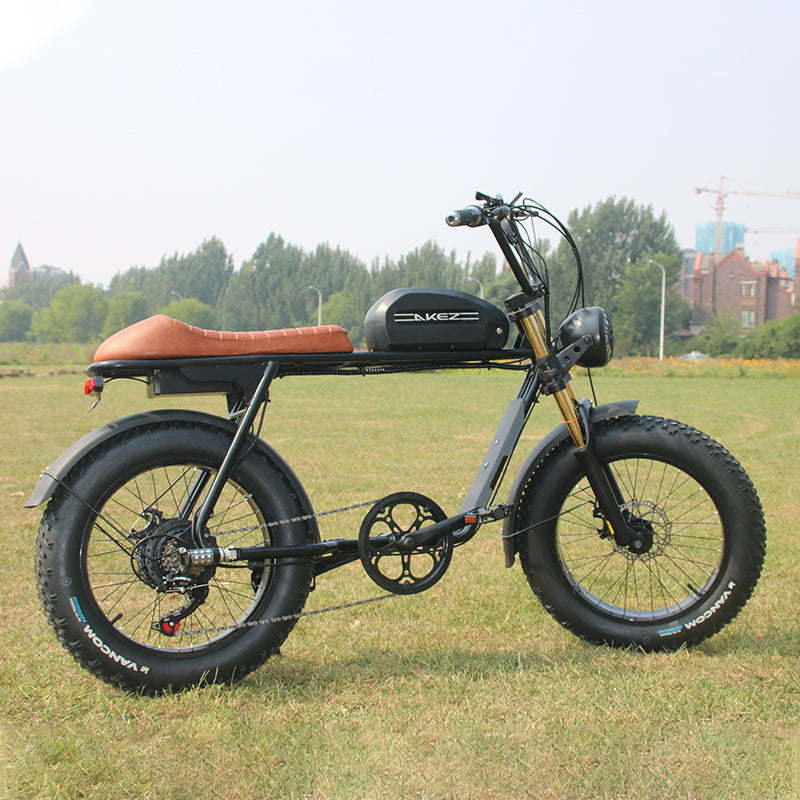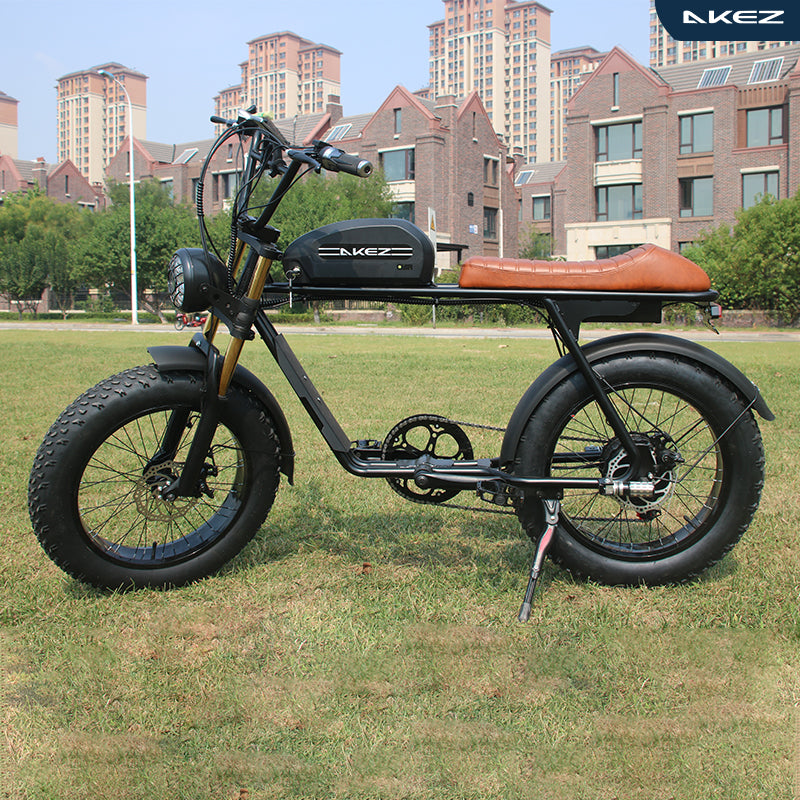 High safety factor
The electric bike body is made of High-carbon steel alloy, which has high strength,  strong sturdiness and good corrosion resistance, making the bikes more durable and bearing more weight, and the electric bicycle is equipped with intelligent controller and LED aluminum alloy light Group, wide irradiation range, strong brightness, strong penetration in rainy and foggy days, with rear brake lights, front and rear mechanical brakes for safety.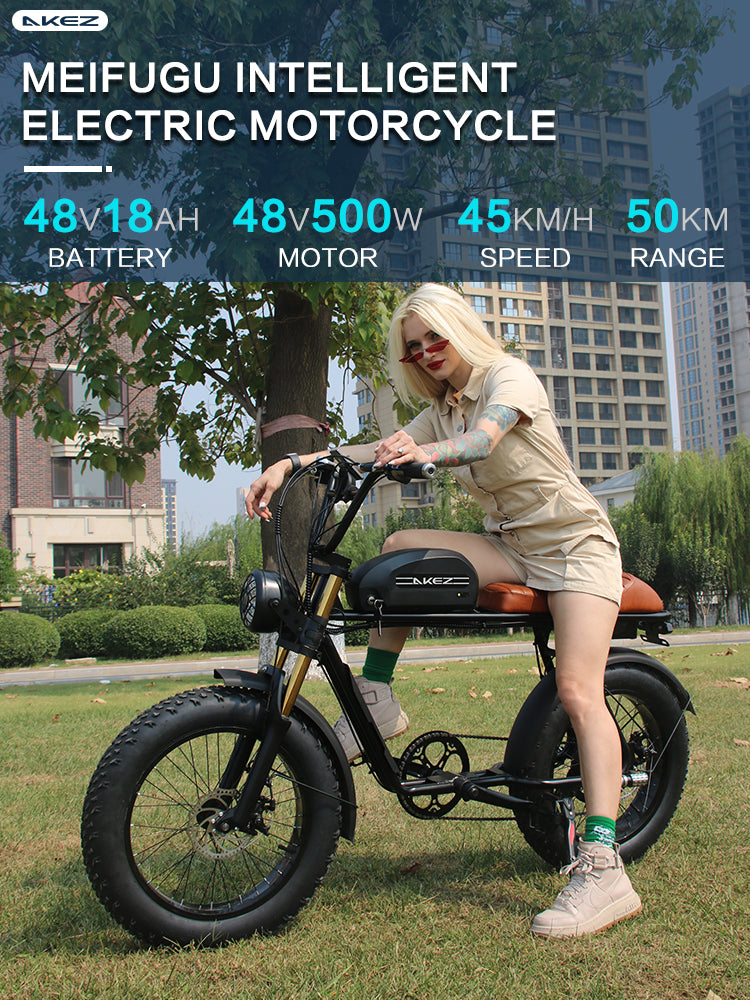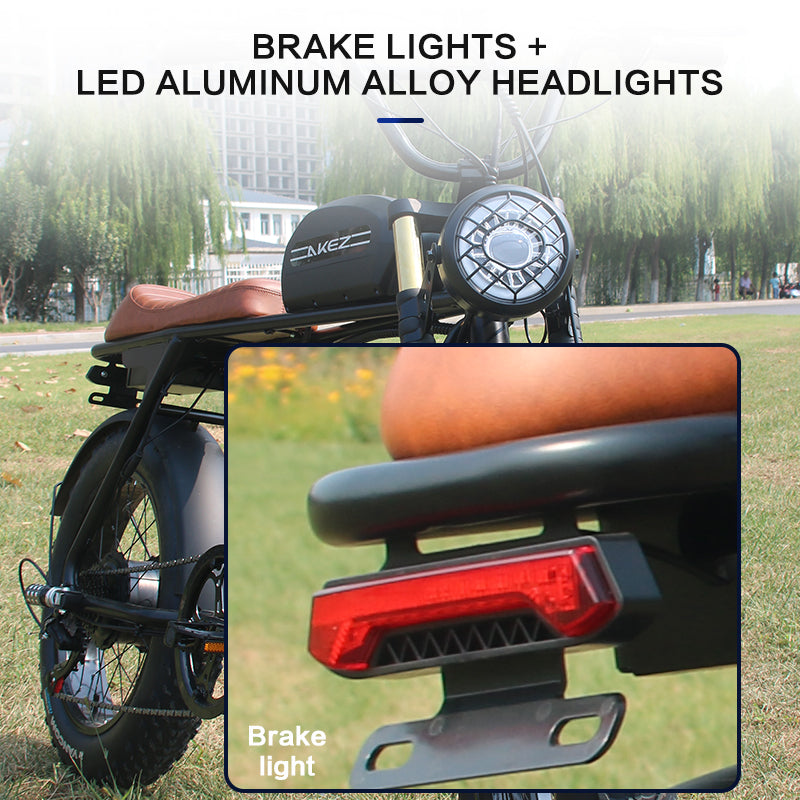 Perfect bicycle
There is a color LCD meter in the middle of the electric bicycle. You can see various riding data, three riding modes, electric mode, power-assisted mode,  people-force model. The power-assisted mode has 5 speed regulation, the bicycle is 95% assembled, You can do it in just a few minutes. If you have any questions, please contact our customer service team and we will get back to you within 24 hours.
Large-capacity lithium battery
This electric bicycle adopts 48V18AH lithium battery, waterproof battery, anti-theft safety lock. Two charging methods: can be directly charged or taken out for charging.  8-fold battery protection, pre-discharge function, equalization function, overcharge protection, overdischarge protection, overcurrent protection, discharge short circuit protection, temperature protection, short circuit protection, longer battery life and safer use.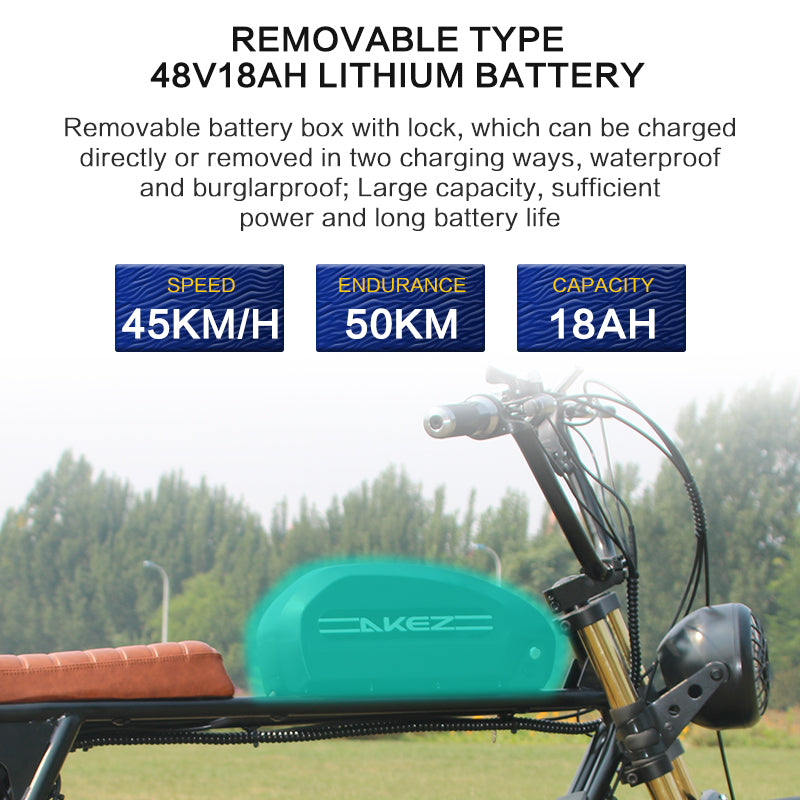 Great bike
Great bike, smooth ride. You can search for the controller guide and increase the speed!
Good product! Highly recommended!
The media could not be loaded.










?The big wheels helps keep the bike very steady, and it's very easy to assemble. The bike also has a very nice aesthetic look to it. Great to use when you go to the park, market etc. Great quality for the price. Definitely worth it. It is not difficult to control at all. Although I do advice that make sure you wear a helmet or protective gears if your not an experienced drivers. Falling on that could hurt pretty bad. Ride safe! It could be a little pricy and the seats are alittle harder than expected and may bring a little discomfort but besides those minor issues Great product and worth the money
Gutes Elektrofahrrad
"Nur" gut und nicht sehr gut, daher auch ein Stern weniger. ¨¹ber die Verarbeitungsqualit?t und auch ¨¹ber den soliden Eindruck kann ich nicht meckern. Wo ich ein bisschen kritisieren mu?, dass ist das Fahren mit elektrischer Unterst¨¹tzung. Der Anschub setzt mit einer Schrecksekunde Versp?tung ein und endet leider mit einer Verz?gerung, d.h. die Fuhre schiebt einfach noch ein St¨¹ck weiter, wenn man aufh?rt zu treten. Das ganze findet wirklich nur im Sekundenbereich statt, aber wenn man mit der h?chsten Unterst¨¹tzungsstufe unterwegs ist, f¨¹hrt das auf halbwegs gerader Strecke, wo man auch mal aufh?rt zu strampeln, zu einem ziemlich ruppigen Ergebnis. Vielleicht muss ich mich noch ein Bisschen daran gew?hnen aber nichts desto trotz w¨¹rde ich eine ausgewogenere Abstimmung besser finden.
Bellissima!!
Adoro l'estetica della mia bici e sono molto soddisfatta dell'acquisto, anche se non mi sono chiari i 3 livelli di assistenza, visto che l'acceleratore risulta in tutti sempre attivo. E' un p¨° alta per me (156 cm) ed in frenata riesco difficilmente a non scendere dal sellino, ma la trovo comunque facilmente utilizzabile e perfetta per la mia esigenza di un mezzo ecologico alternativo all'auto in citt¨¤. Arrivata in tempo record, ben imballata, completa di chiavini per il montaggio, con catena a combinazione da usare per soste brevi e sellino reclinabile. La batteria dopo 14 km ha segnalato una carica al 50%, ma la mia citt¨¤ ha molte salite che mi portano ad utilizzare la modalit¨¤ elettrica pura, quindi penso sia normale avere una minore autonomia. Consiglio!
BIEN RECU
PEDALE DE GAUCHE CASSEE A LA TROISIEME SORTIE
Age Range (Description)
Adult
Frame Material
High Carbon Steel
Included Components
Charger
Lithium Battery Energy Content
‎18 Watt Hours
Warranty Description
With 2 years technical support, one-year service for the electric motor, battery,LCD display and the controller
Material
High-carbon steel
Suggested Users
Unisex-adult