OVERVIEW
REVIEWS
SPECIFICATION
SAFETY AND DELIVERY GUARANTEE
WHERE ARE THE PRODUCTS AND WHERE DO THEY COME FROM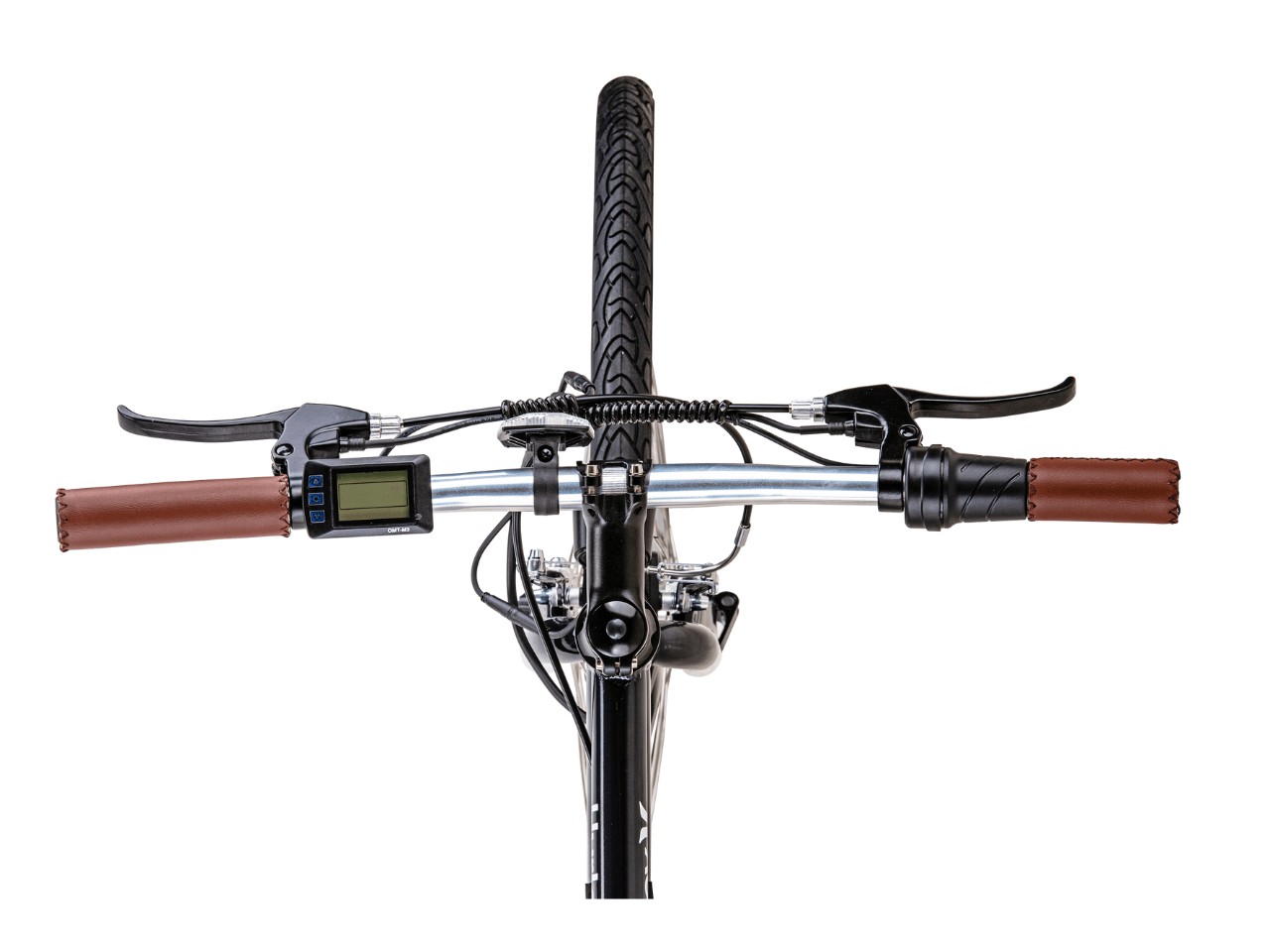 Lockable Battery
The secure lockable battery pack gets you up to 20 miles range and is easily removed so you can throw it in the bag and top it off while you recharge too.
Keep Control
The bar mounted LCD display lets you customize your ride and check your speed, distance, ride assist, and battery level at a glance. Set your level of ride assist, or just go full throttle and rip!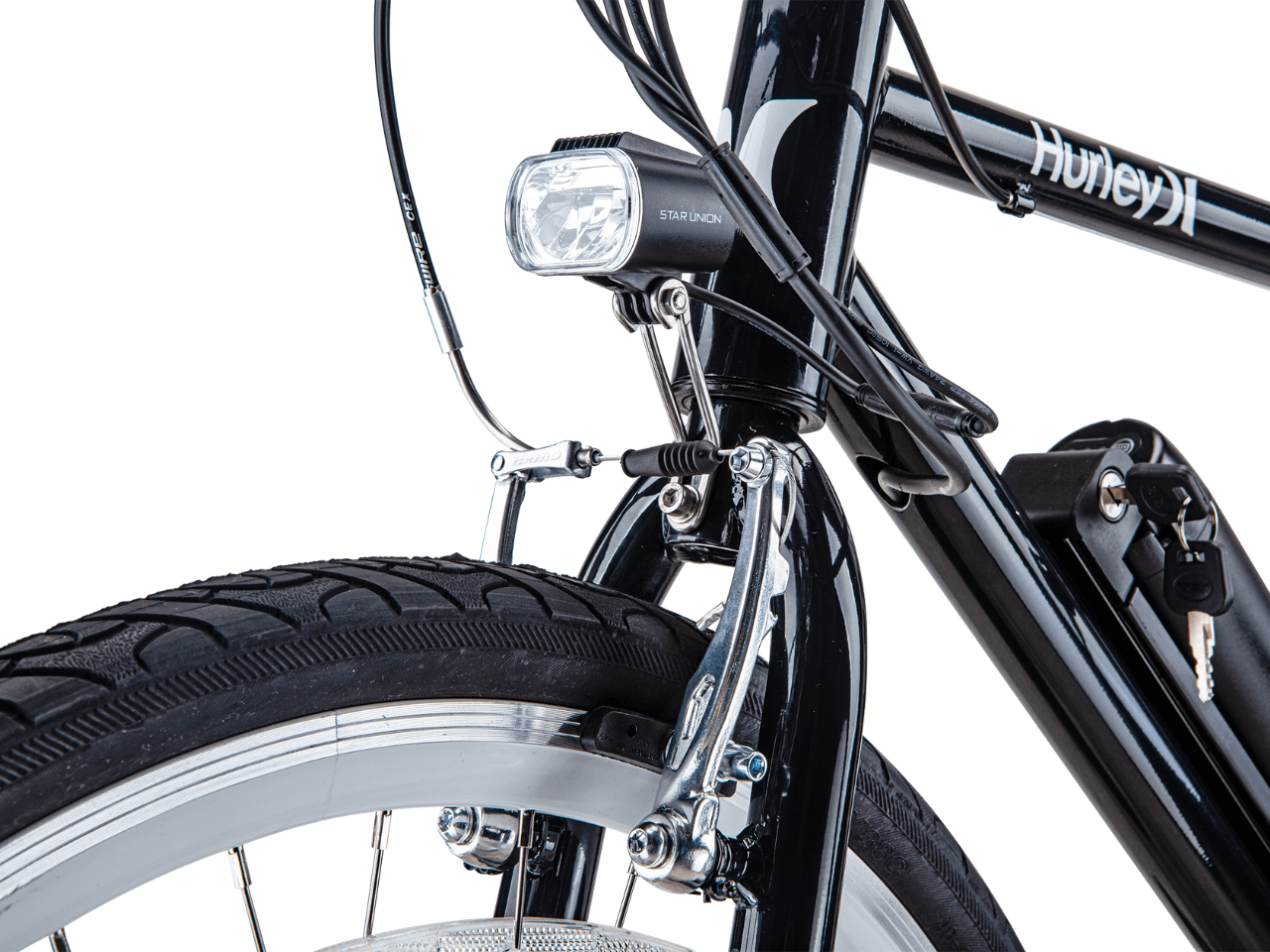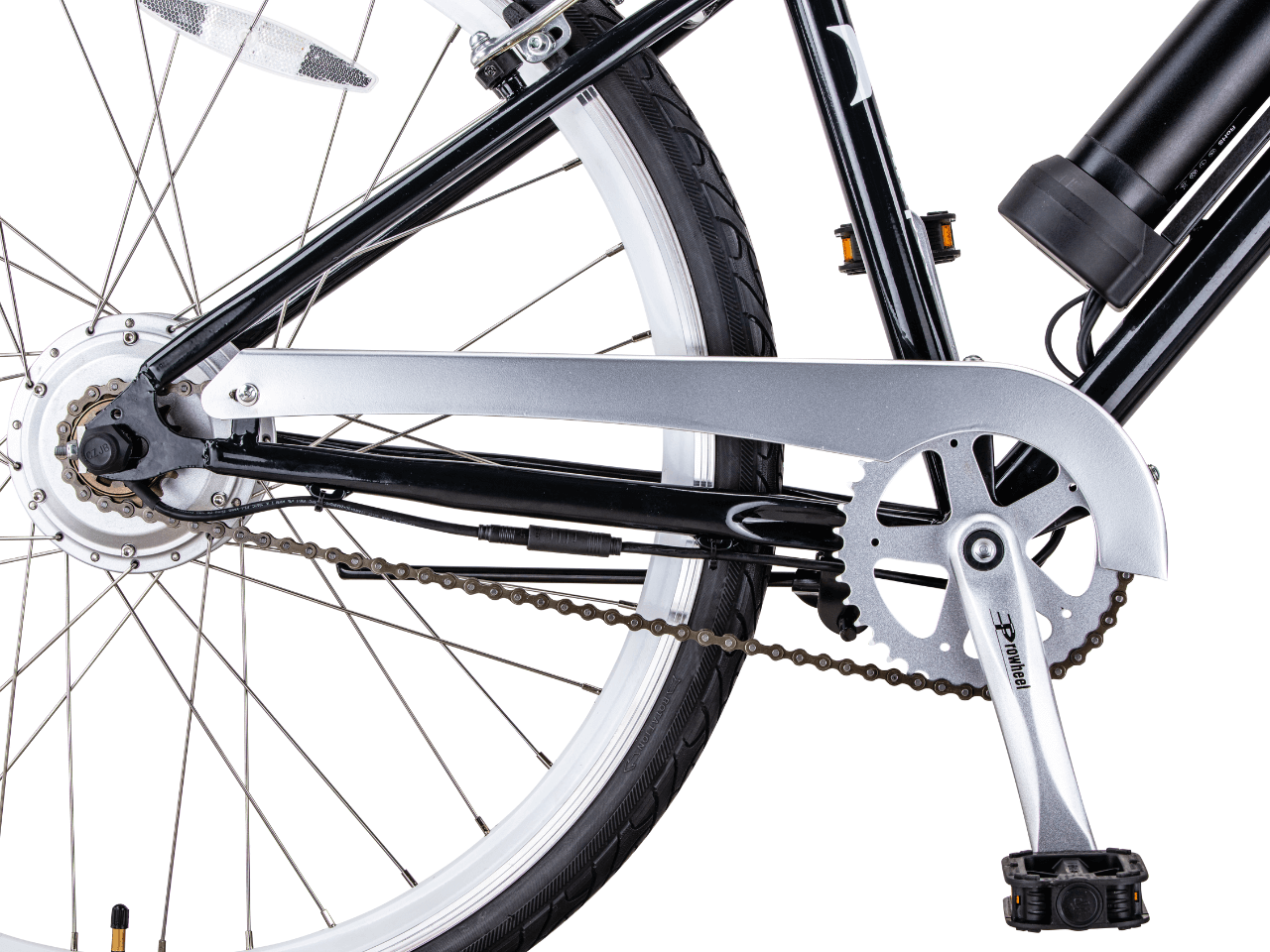 Bright Headlamp
The integrated LED headlamp keeps you in a straight line after the sun goes down, and alloy V-brakes offer plenty of stopping power.
Single Speed Drivetrain
The single speed drive hub provides a low maintenance and clean design, and CST City Parkour tires are built to handle whatever your streets throw at it.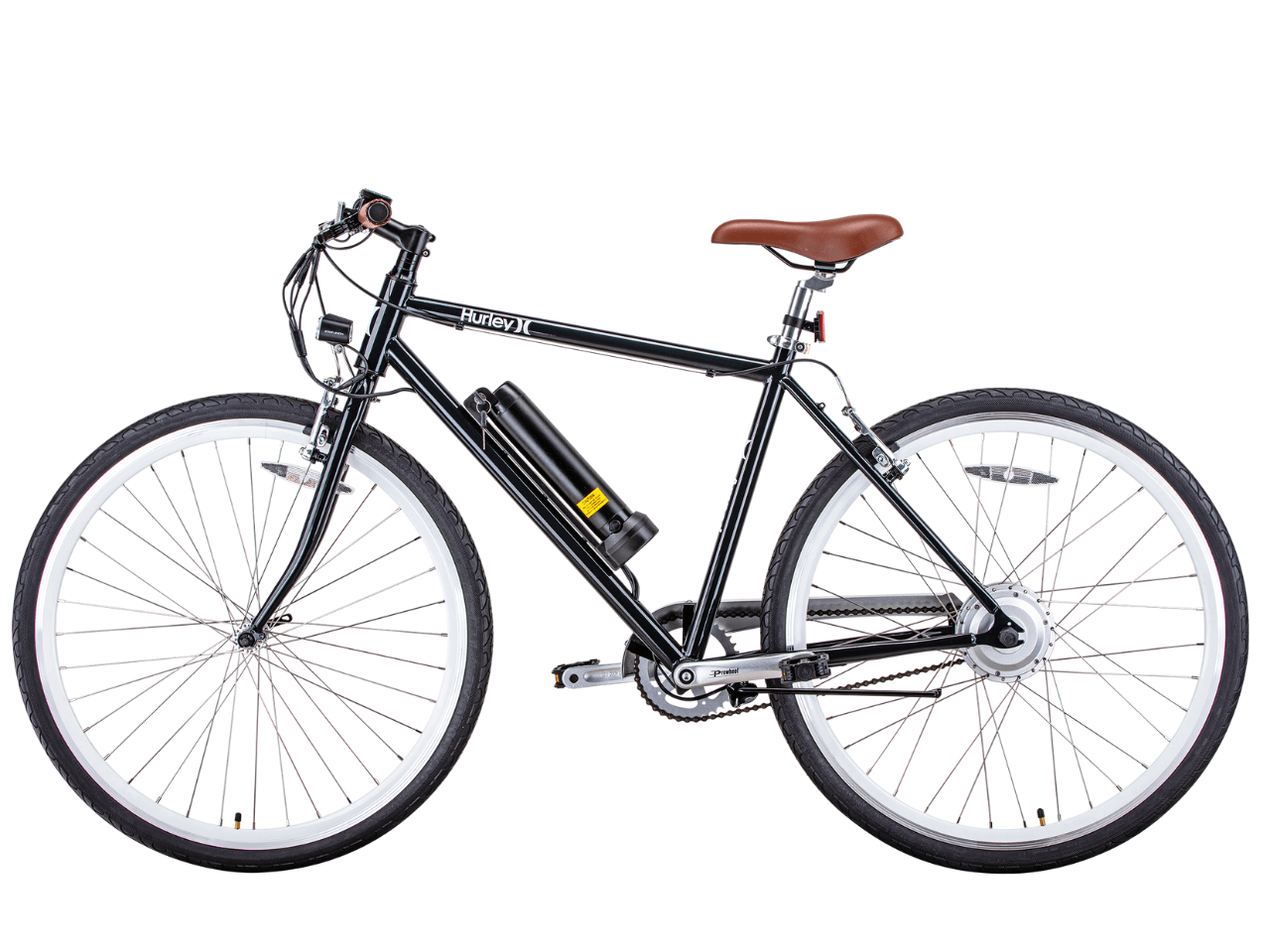 P¨¦dales fragiles
Une p¨¦dale s'est cass¨¦e d¨¨s le premier jour sans avoir ¨¦t¨¦ particuli¨¨rement sollicit¨¦e.Le SAV a ¨¦t¨¦ excellent et m'a envoy¨¦ tr¨¨s rapidement une nouvelle paire de p¨¦dales.Sinon, le v¨¦lo est lourd (et cela se sent...) mais ce n'est pas une surprise.Il est confortable et agr¨¦able ¨¤ utiliser.L'autonomie de la batterie semble conforme aux sp¨¦cifications.
Sch?nes Bike
Ich w¨¹rde mir das Fahrrad immer wieder kaufen.......
Well built, Quality workmanship.
I had previously purchased a GForce e-bike which I also like, with the exception that it is difficult to get on and off, because the battery area is much higher than I anticipated. This bike is so much easier to mount and dismount. The only thing I miss is the hydraulic disc brakes, which I am tempted to add, because they are much more effective than the mechanical ones.
Good bang for the buck.
Pretty well made, easy to assemble. Good specs for the price. Very powerful motor - good for hills. Brakes pulsate badly, customer service wanted to see a video! You can¡¯t show this on a video and would be very dangerous to shoot so customer service is nil - you get what you pay for!Kick Stand is not adjustable, the leans over a bit much for me so I will have to find one that's adjustable - no response from Hitway.
Alles OK zu diesem Preis
Das Fahrrad wurde drei Tage nach meiner Bestellung geliefert. Alles war sicher verpackt und es lie?en sich keine Besch?digungen feststellen. Der Aufbau ging ziemlich fix. Bei Youtube gibt es diverse Aufbauanleitungen die hilfreich sind.Als Zubeh?r gibt es ein Zahlenschloss, ein Multifunktionswerkzeug und eine kleine Luftpumpe.Aber jetzt zum Wichtigsten:Das Fahrrad entspricht im Auslieferungszustand nicht der StVZO, da es ohne zu treten fahren kann.Ich habe jetzt erstmal im Men¨¹ P10 auf 0 gestellt, damit schaltet man den "Gasgriff" aus. Ob das schon ausreichend ist muss ich noch heraus finden. Desweiteren befinden sich an den Felgen nur jeweils ein Katzenauge, was auch nicht zul?ssig ist. Also m¨¹ssen noch zwei weitere Katzenaugen montiert werden.Zur Akkureichweite:Ich bin bis jetzt 15 KM bei 12 Grad gefahren ohne das sich am Akkuzustand was ge?ndert hat.Ich habe mir aber noch einen zweiten Akku hier auf Amazon bestellt. https://www.amazon.de/dp/B01L9E4PN8?psc=1&ref=ppx_yo2ov_dt_b_product_detailsDieser Akku passt am Fahrrad ohne ?nderungen wunderbar.Alles Weitere wird sich in Zukunft zeigen.
Bike Type
City Bike, Electric Bike
Age Range (Description)
Adult
Specific Uses For Product
Road
Special Feature
Digital Display, Odometer, Rechargeable
Included Components
Kickstand, Tool Kit
Color
Blue Sea - L / 19 Fits 5'8"-6'2"
Model Name
Amped Single Speed E-Bike
Item Package Dimensions L x W x H
53.15 x 29.53 x 8.66 inches
Package Weight
23 Kilograms
Warranty Description
1 year manufacturer
Color
Blue Sea - L / 19 Fits 5'8"-6'2"
Suggested Users
Unisex-adult
Manufacturer
Joy Ride Bikes